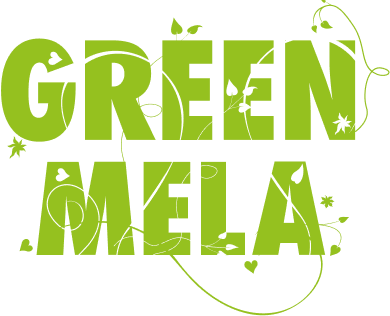 Climate change is harming our planet, but if we all make a small change, we can make a big impact. With that sentiment in mind, we are launching a brand new environmental initiative this year called Green Mela.
Green Mela aims to reduce the negative impact that the festival potentially could have on the environment by taking incremental steps to improve our eco-friendly strategy and overall sustainability.
What are we doing in 2023?
Pointless plastic: we are taking bold steps to dramatically reduce the use of single use plastic throughout the festival including a strict regulatory scheme for food vendors and exhibitors
Reuse & Recycling: minimising the production of waste and ensure recycling across our festival sites and venues
Offsetting C02 emissions: for every ticket purchased online we are planting a tree for free on behalf of our audience to offset their carbon footprint
Water refilling stations: teaming up with our principal sponsor Sensata Technologies, we will have water refilling stations across our outdoor sites
Neighbourhood regeneration: each year we use arts and creativity to co-design a neighbourhood regeneration project with local communities in Belfast. Find our more about this year's project, Finaghy Canvas.
Communications: encouraging collaborative action with our audiences, participants and artists is central to achieving our sustainability goals. We are therefore investing in embedding the Green Mela message across all our communications.
Plant trees for our planet's future
Belfast has an ambitious plan to plan one million trees by 2035.
At the festival, we are committed to help achieve this target by planting a tree for free on behalf of each attendee at Mela. Teaming up with the One Million Trees initiative by Belfast City Council and social enterprise Restorify, we will commit to donating 5% of each ticket sale into a tree donation fund. The fund be used by Restorify to plant trees on sites across Belfast. We will be sharing the story of our Mela Trees after the festival and planting season begins in the city.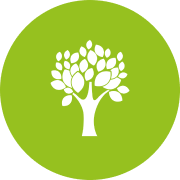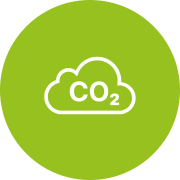 350
Tonnes of C02 reduced
Creative Green Certification
The Creative Green Certification Scheme by Julie's Bicycle enables organisations to begin their sustainability journey, demonstrating best practice and leadership. The certification is a framework for sustainability action, representing a community of pioneering cultural organisations that are driving change. We are delighted to be the first festival (and arts organisation) from Northern Ireland to be working towards this certification.